CRASH IN THE COMMUNITY
"Crickets Kids" 2009 Charity involvment.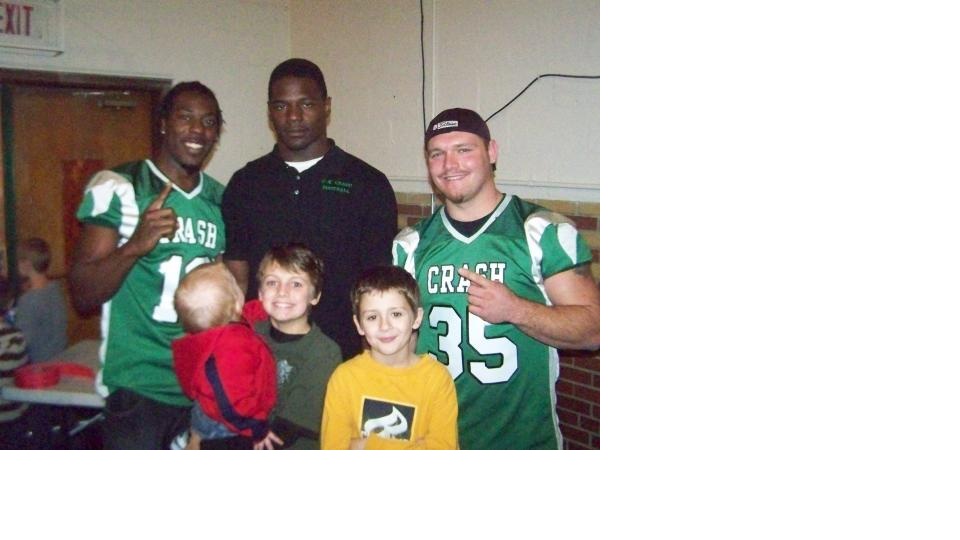 One of the focal points of the Crash Organization is it's commitment to the local community and the local youth. The Crash are proud partners with "Crickets Kids" Christmas charity. Crickets Kids is a local charity which provides Christmas for underprivileged youth and their families.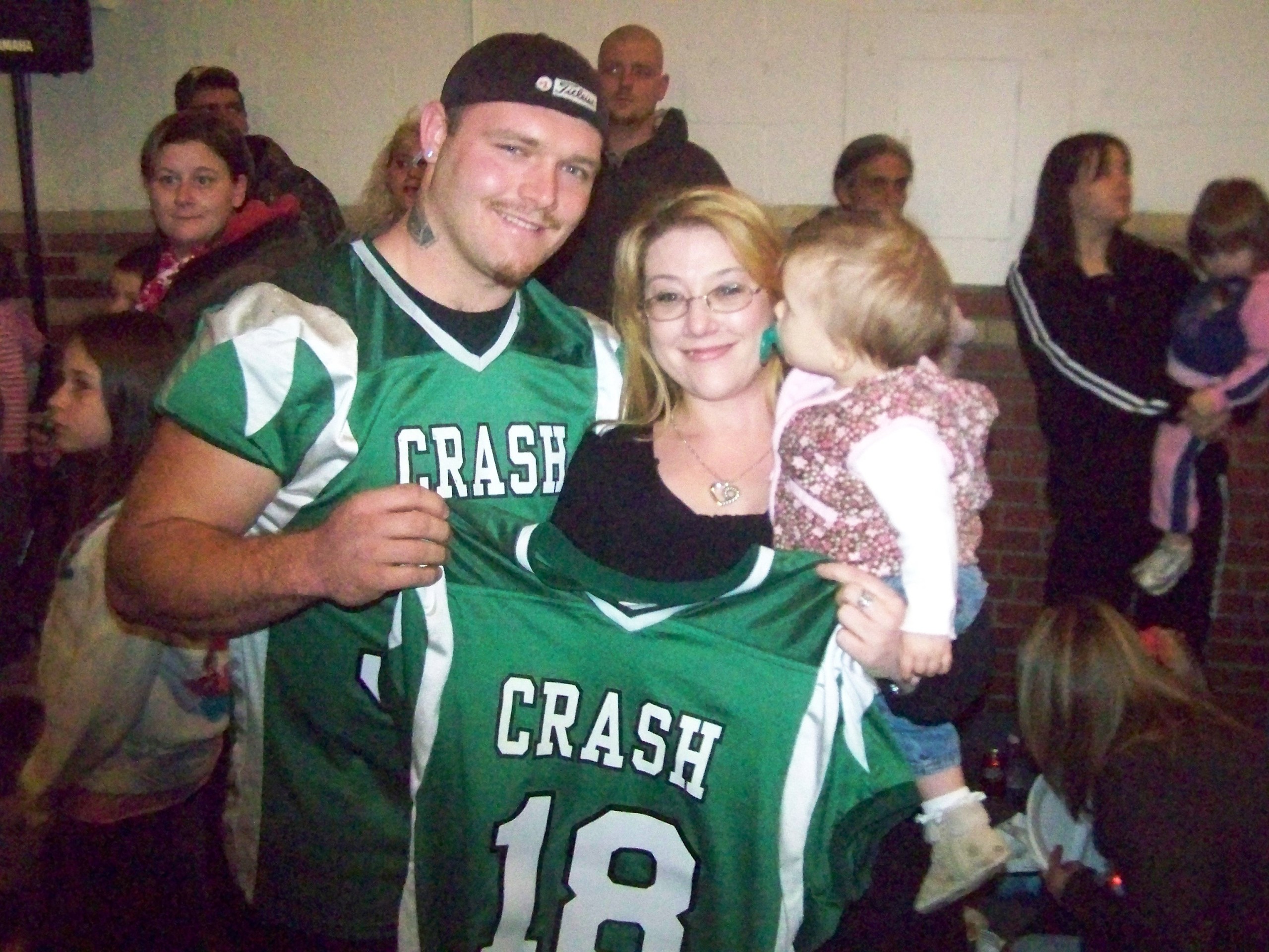 Charity founder Cricket Hudson and the Crash Administration have teamed up to host the annual "Cricket Bowl" event in which the Crash and a rival team play an exhibition charity game with all the proceeds going directly to the charity to assist with the purchasing of gifts for the children. The team also appears at the annual dinner where the children are presented with their gifts.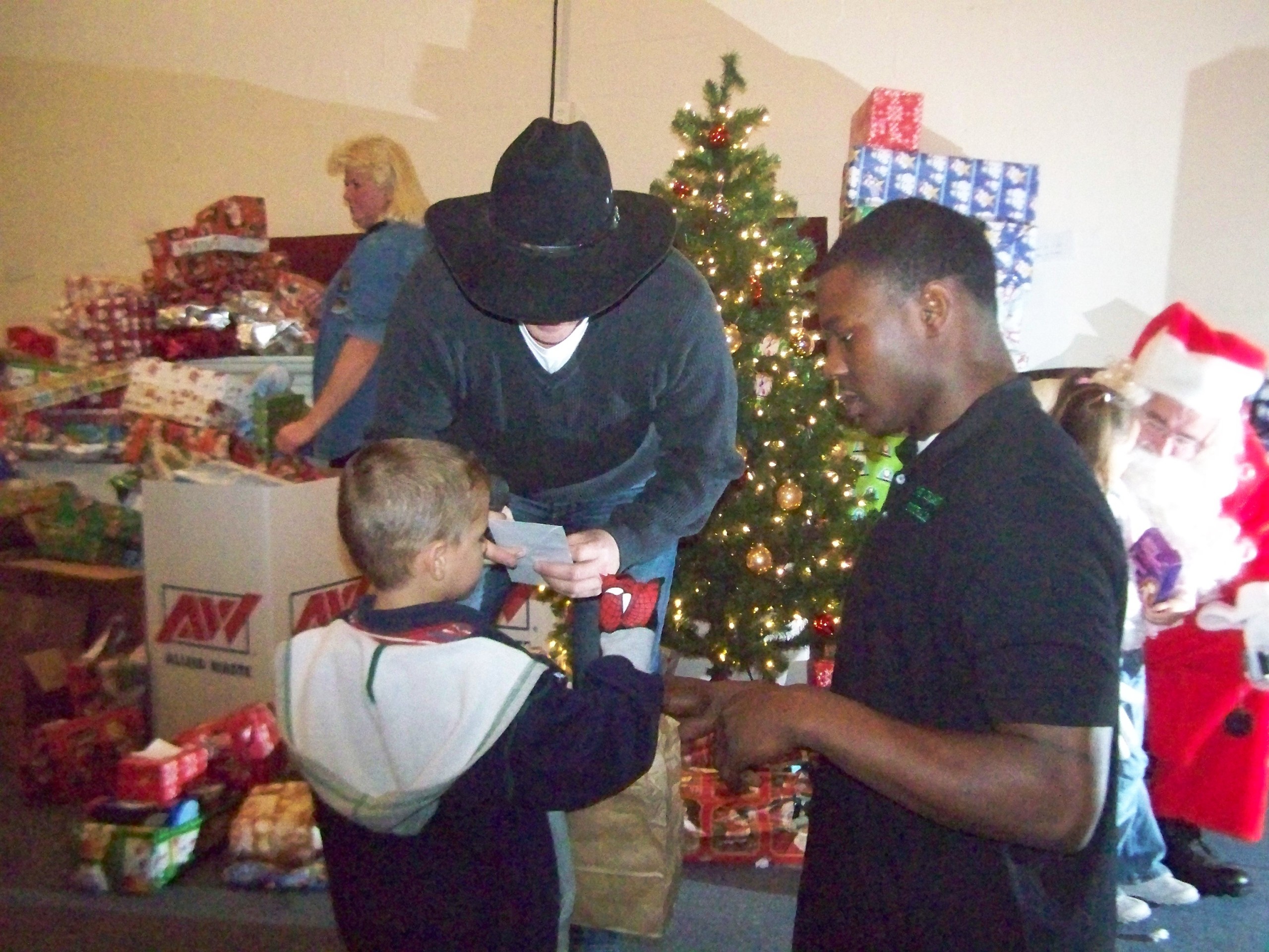 Team members raffle off extra prizes for the children in attendance including team helmets, signed jerseys and footballs, as well as season game tickets. The 2009 event drew over 1000 children and their families.
Donations can be made to the Cricket's Kids bank account and checks can be dropped off at United Bank, 473 Camden Road, Huntington
For information, call 304-429-4618 or 304-412-2032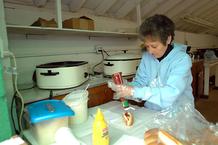 Chris Harris/The Herald-Dispatch "Cricket" Hudson makes a hot dog for Jeremy Meade at the C-K Crash minor league pro football gameSaturday, November 29, 2008, at Ward-Craycraft stadium in Kenova, near the American Legion. Hudson, 69, has been having a Christmas party for area kids for more than 20 years, and funds from things like hot dogs sold are what keeps the party going. Last year, more than 700 needy kids attended. Admission to the game is monetary donation or a toy for kids.
Local businesswoman brings Christmas to underprivileged children
READ MORE ON CRICKETS KIDS CHARITY
Last Update: 05/21/2010